Students and instructors both get a dedicated dashboard to keep track of all the functionalities you get with Tutor LMS. Once you visit the Tutor LMS powered site, you will get a view of the dashboard.
Dashboard Overview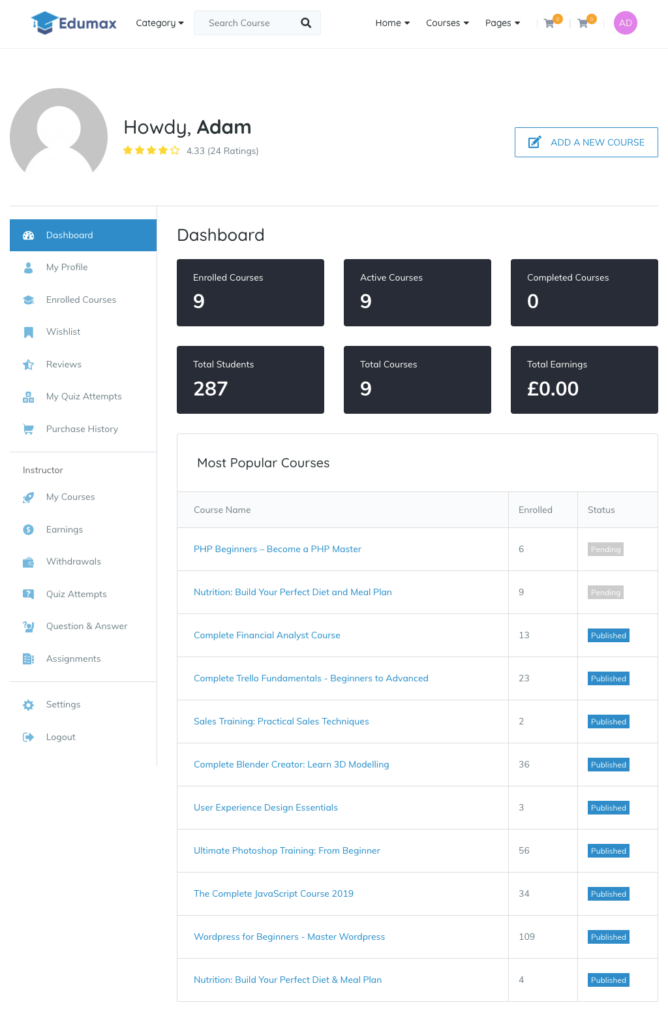 From here you can monitor all your course stats. You get a complete overview of how many courses you have completed, enrolled, the total number of students, entire earning and more.
You also get a list of the most popular courses right from the dashboard.
My Profile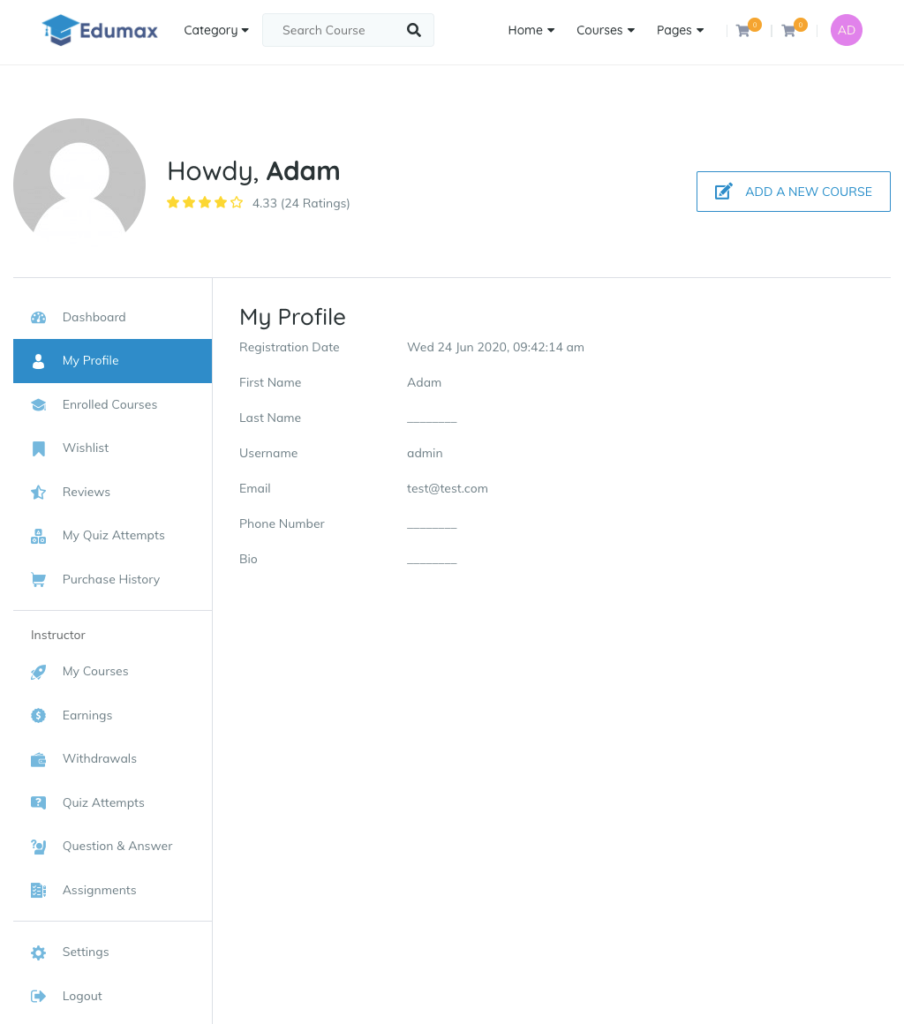 Showcase all your details on your profile and see how it appears on the frontend. You can write a great biography in the space provided as a student or instructor to let people know more about you.
Enrolled Courses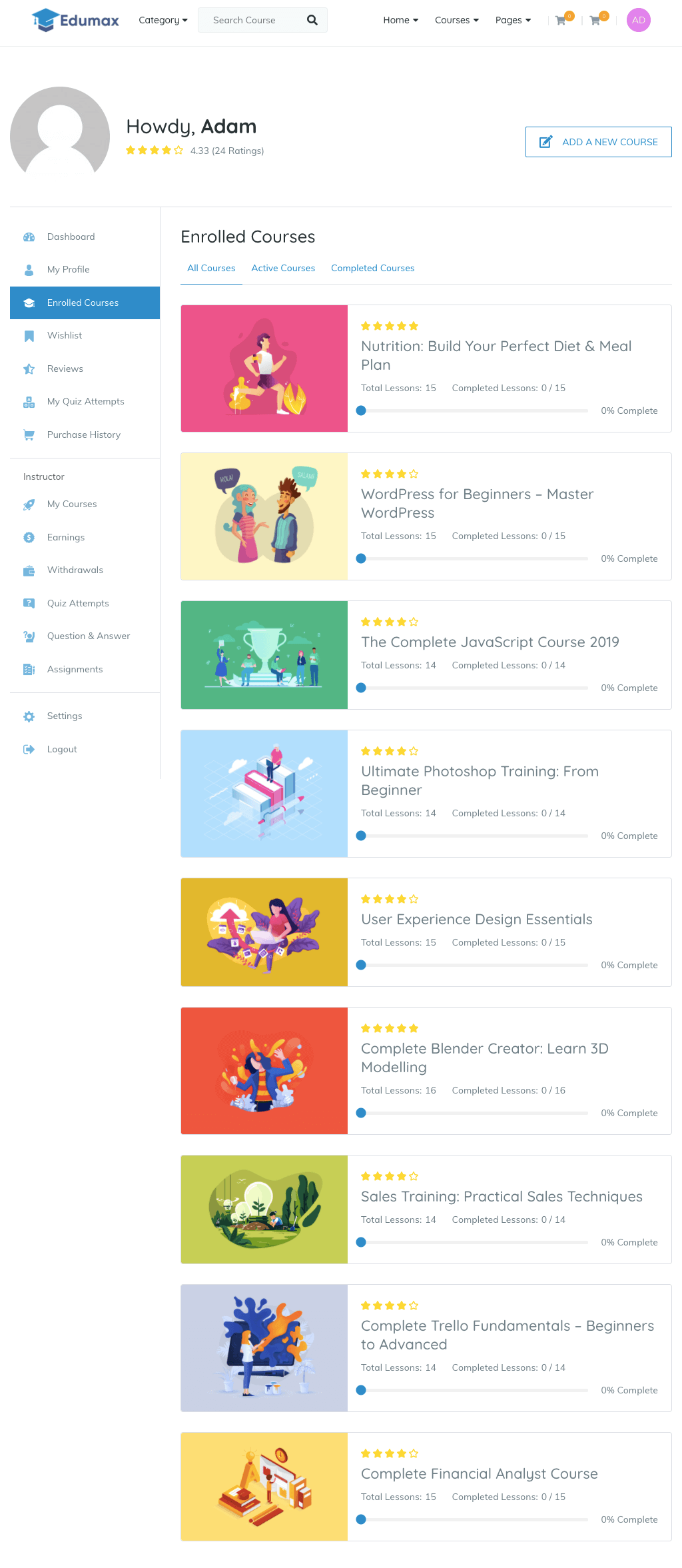 A complete list of all the enrolled courses from the dashboard. You can also track course progress from here and check how many lessons you have completed in a course.
Wishlist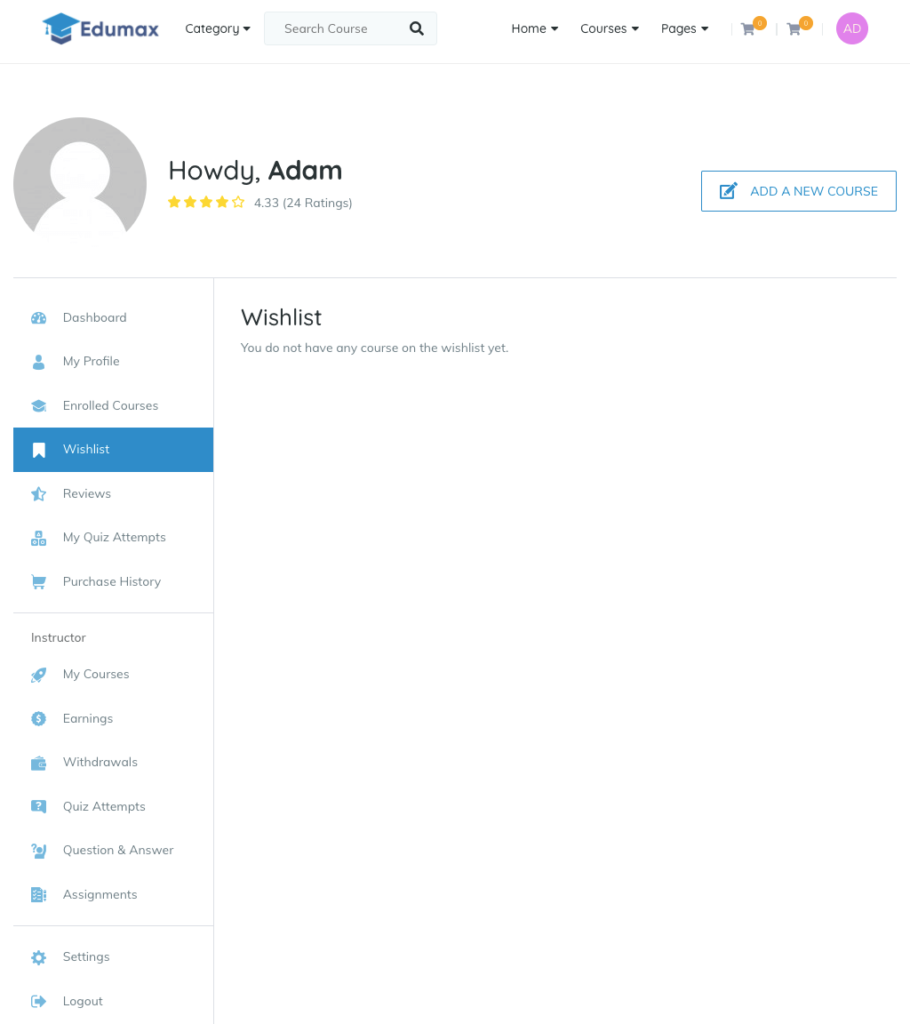 You can save courses you like to your wishlist. If you want to see the courses you have saved, just go to the dashboard and select wishlist. From here you can buy the course too, by selecting the "Add to cart" option.
Reviews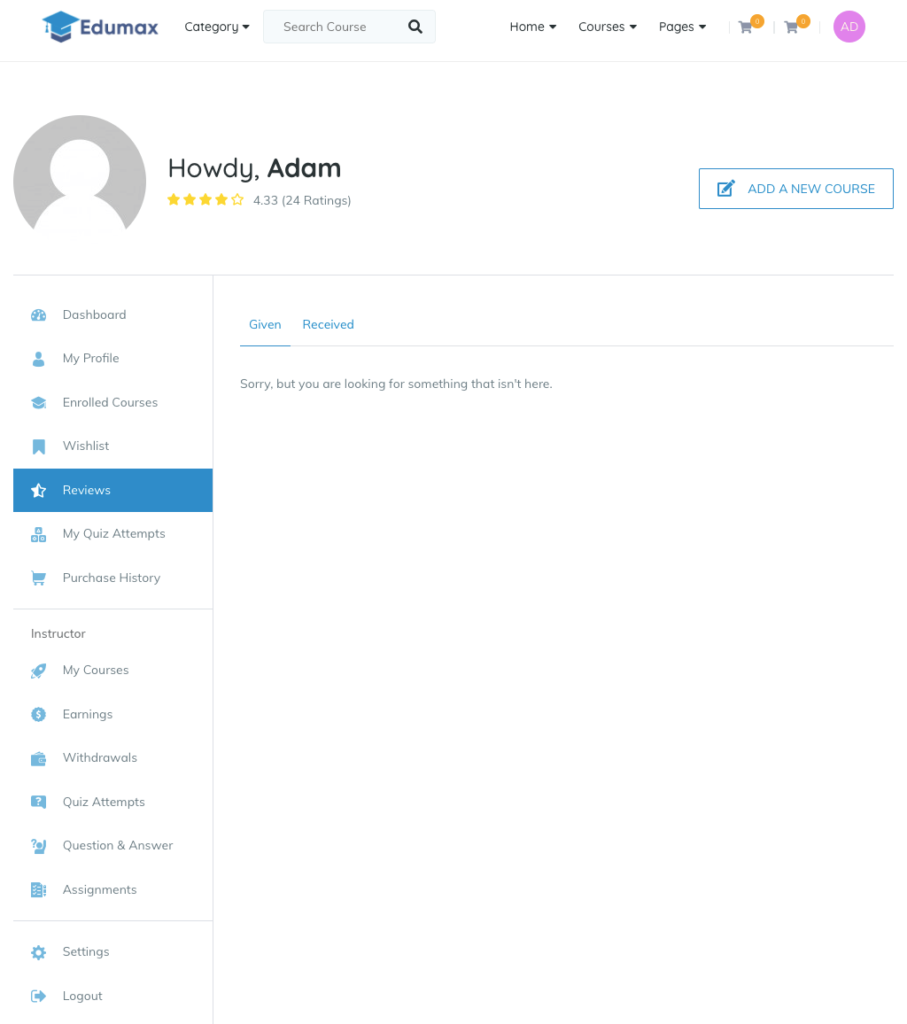 All the reviews that you get on your courses are shown here. You can manage reviews from the backend. By default, all reviews are shown in your dashboard but you can delete any review you choose.
To delete a review, go to WordPress panel, Tutor LMS> Reports> Reviews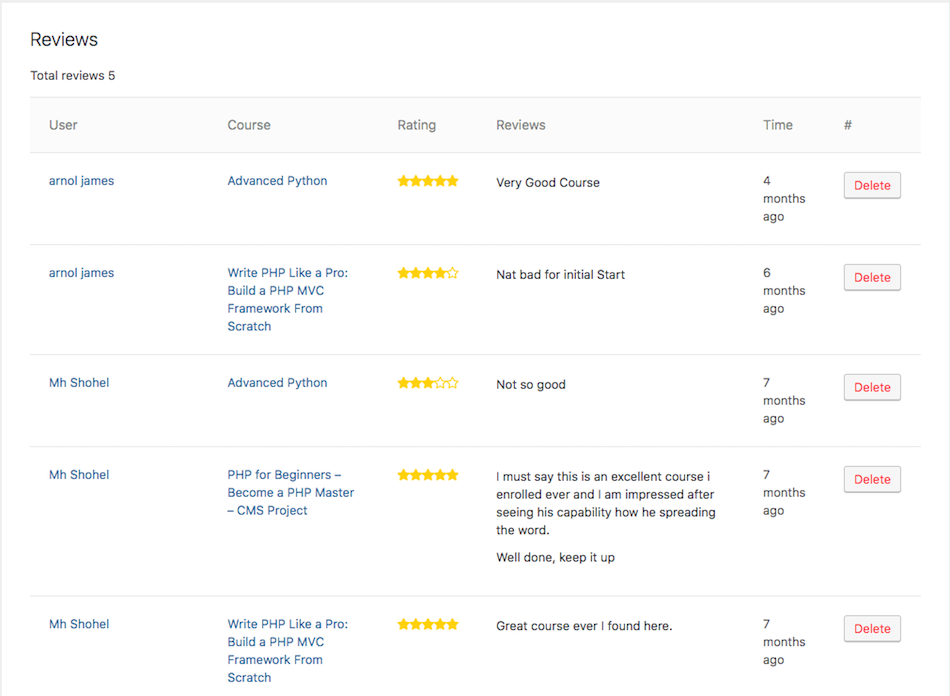 Select "Delete" to remove a particular review.
My Courses

The "My Courses" section in the dashboard shows the course list and their status. It also showcases other details like the duration of the course and how many students are enrolled in a course. The cost of the course is also shown here. If you want to make any edits you can do so from here. You can even delete the course right from your dashboard.
Quiz Attempts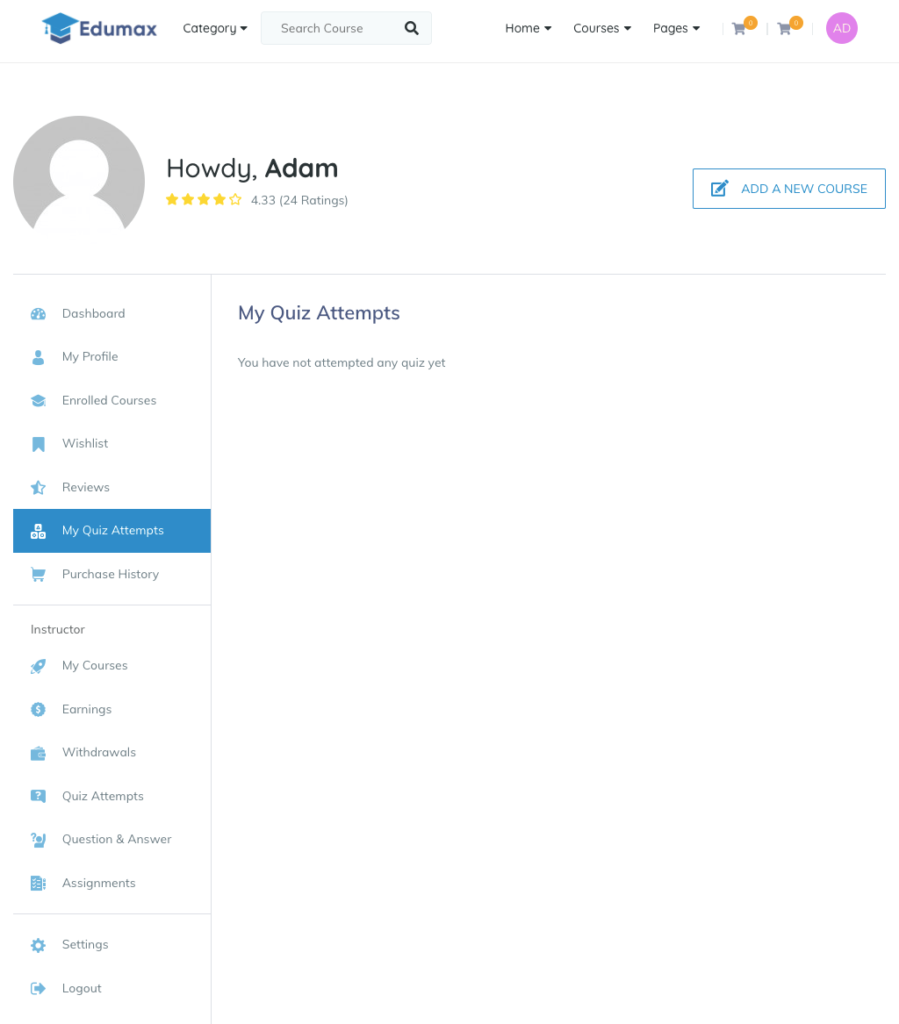 Have a complete track of your quiz attempts right in your dashboard. This shows the quiz marks obtained, total marks, the number of questions and passing grade along with the quiz status. All of the data are shown in a tabulated manner to make everything easily accessible.